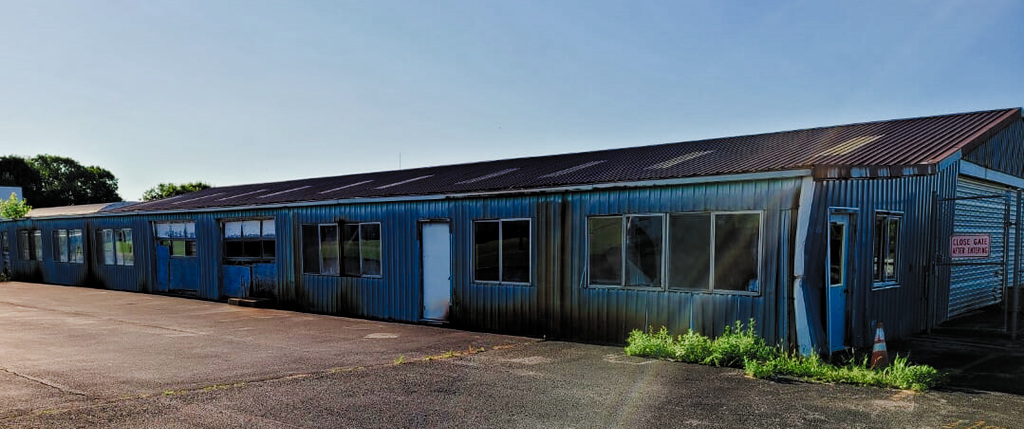 The building currently is 50' wide X 140' long with a 20" foot wide X 140" foot long lean-to.
Currently there are two 20' wide X 10' high manual pull up doors
The reason for the upgrade many but look at the picture.
The building is to narrow to accommodate aircraft and the door entry way height only 10' feet high...watch your beacon!